Through the support of donors, business sponsors and grant makers such as the Tennessee Arts Commission, WPT is able to provide quality professional theatre and arts education to the Southern Middle Tennessee community. Income from ticket sales covers only a small portion of our budget; the rest is earned through tax-deductible donations from individuals and businesses and through grants. You can support the local arts community by making a one-time donation or setting up a recurring donation today.
Recurring donations in any amount can be set up to charge your card monthly, quarterly, or yearly. Recurring donations can be open-ended or can include an end date. Every gift of $5 or $10 monthly helps sustain our mission to provide quality culture and education to the community!
Complete the form below to make a secure donation now, then scroll down for more ways to support WPT!
Donations
Here are just a few reasons to support WPT with your donation or business sponsorship:
Approximately 70% of our annual budget goes to pay artistic personnel – all residents of Middle Tennessee, many who live right here in Maury County
Between artist pay, goods and materials, and advertising services, nearly 90% of our budget is spent in Southern Middle Tennessee, supporting locally-owned businesses and contributing to local economic growth
Communities with strong arts initiatives are more attractive to new residents and businesses
Donations by check can be mailed to:
Watershed Public Theatre
PO Box 441
Columbia, TN 38402
---
Support the Arts with an Arts Plate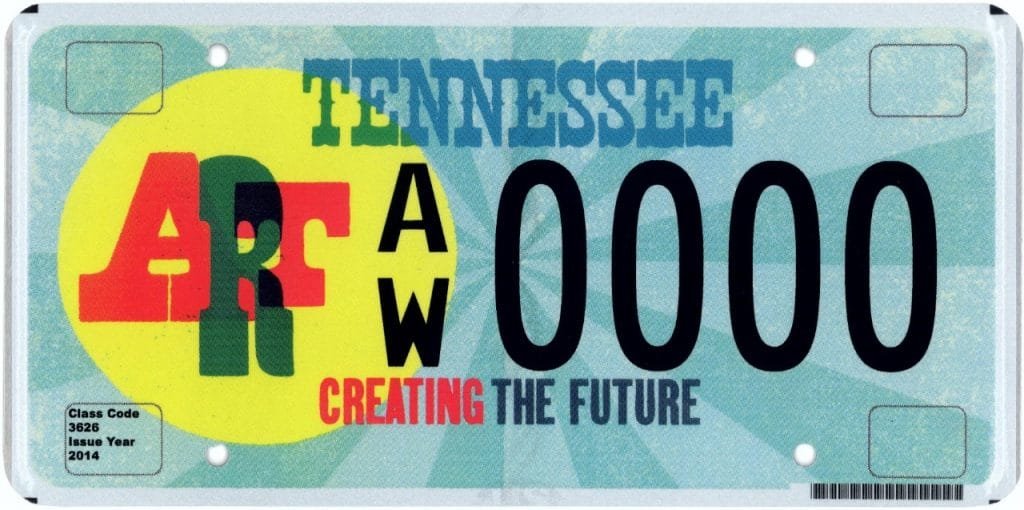 Did you know that your specialty plate can support the arts across Tennessee? On average, 80% of Tennessee Arts Commission grants are funded by the purchase of state specialty license plates. Purchase an arts plate today to support arts programs at WPT and organizations in all 95 counties!
Visit Tennessee's Specialty Plates website for more information.
---
Sponsors
Let us be your resource to reach your customers and neighbors in a fun, engaging way. We have options to fit every size budget.
Purchase advertising in our play programs, ranging from $40 to $150 per ad; purchase a full season of ads at one time and save 10%
Donate advertising, goods or services for an in-kind sponsorship
Small event sponsor packages range from $50 to $200
Large event/production sponsor packages are $250 or $500
Season sponsor packages start at $1,000
For more information or to become a sponsor, contact
info@watershedtheatre.org or call 931-797-6551.