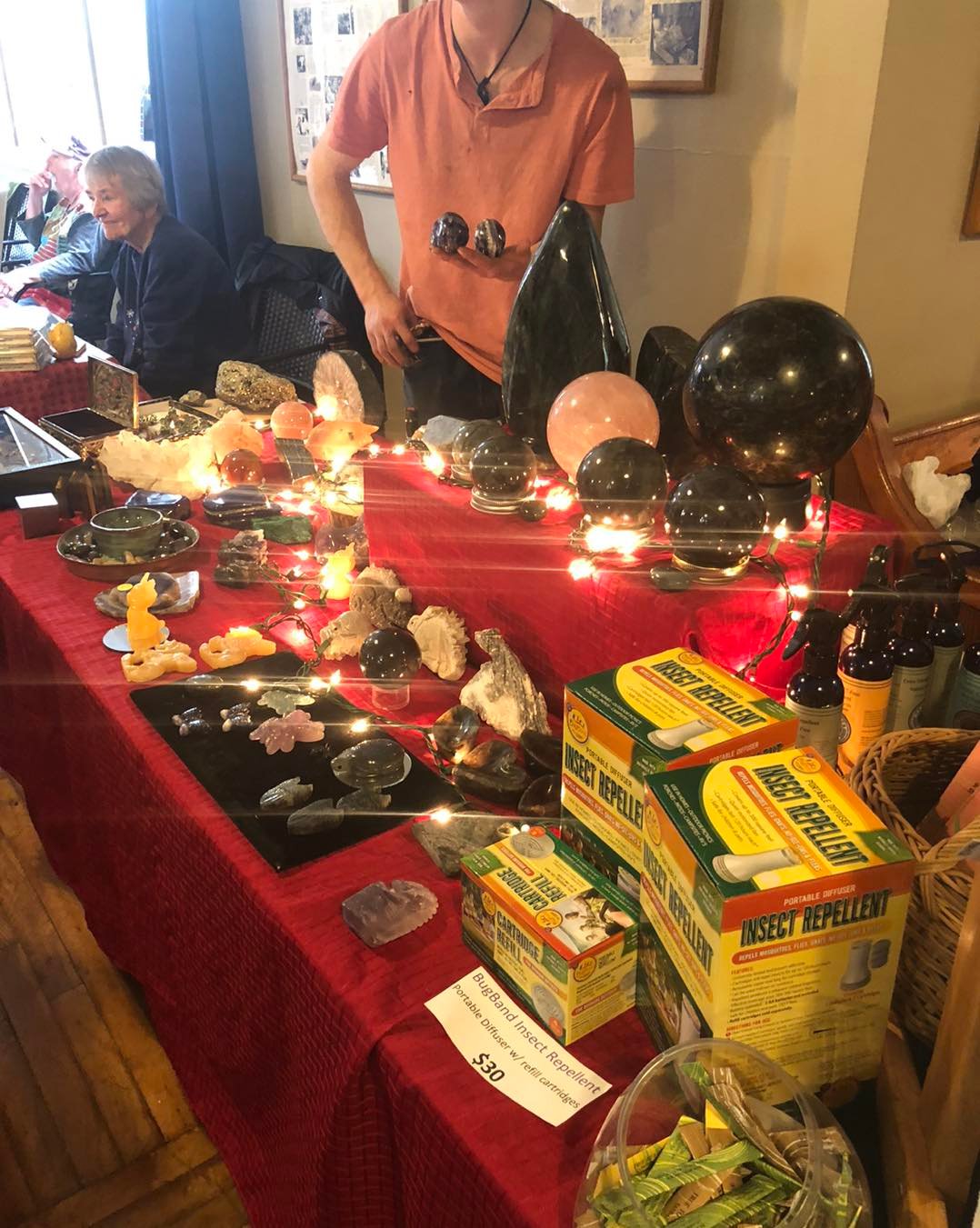 the-complete-works-of-shakespear-header
JOIN US FOR THE ANNUAL HOLIDAY BAZAAR!
With a rich tradition of supporting the local arts community, The Farm Holiday Bazaar began operating under Watershed Public Theatre in 2021. With two indoor vendor display buildings and multiple acres available for vendors to set up outdoor booths or mobile businesses, the varied selection is an excellent one-stop-shop for holiday gifting!
Our Bazaar team juries each vendor submission to select only items that are hand made, locally sourced or contributions to local arts and culture. Some of our unique wares include hand crafted jewelry, crochet and knit items, uniquely made knives, upcycled gift items, plants and flowers, local foodstuffs, stained glass, bath & body products, blown glass, unique locally published books, and a wide variety of artwork.
The first weekend of each December, the Holiday Bazaar is hosted at The Farm in Summertown, Tennessee, continuing a 30-year tradition.
VENDORS
As a vendor, our unique format allows the chance to have a relaxing two-day event with constant traffic flow without the high pressure selling to recoup booth fees. Because the Holiday Bazaar is a fundraiser, in lieu of a booth rental rate, vendors are kindly asked to contribute a percentage of their sales towards our organization. As a non-profit, your contribution will be fully tax deductible!
We now have vendor options available for student makers! Learn about entrepreneurship selling in our Student Maker sections!
---
The Farm Holiday Bazaar
Saturday, December 2 9am-4pm
Sunday, December 3 11am-4pm
Your holiday shopping can support local arts! Visit The Farm community in Summertown, Tennessee, the first weekend in December for The Farm Holiday Bazaar. Vendors from across Middle Tennessee and beyond will be selling handmade wares such as hand blown glass, tie-dyes, soaps, crocheted and knit accessories, home decor, artwork and much more!
All proceeds from the Holiday Bazaar benefit Watershed Public Theatre's mission and programs.